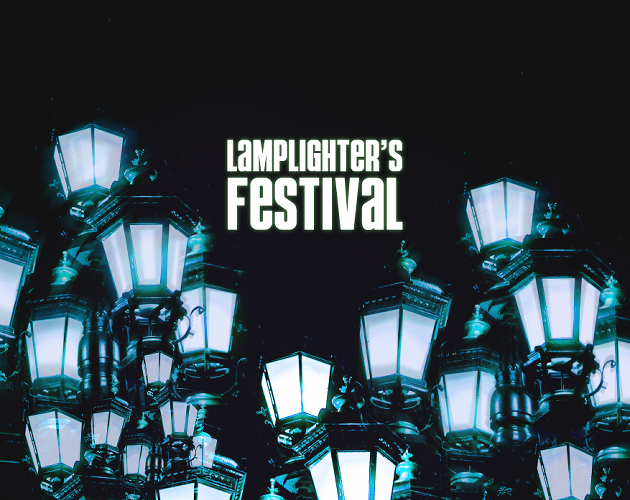 Lamplighter's Festival
The lamps have been there for as long as we can remember.
The lamps have never been there, and only appear for tonight.
The lamps are strange and new — we're still getting used to them, making space for them in our lives.
We know exactly what the lamps mean, and we've committed their history to heart.
We've forgotten what the lamps mean, even if the gravity of it still hums and shimmers around them.
We're deciding what the lamps mean, weaving their purpose in more tightly every year, every season, every eclipse.
Tonight, we light the lamps, and we tell our stories about them.
+++
Lamplighter's Festival is a map-drawing game about a nighttime festival, and the things it can illuminate about the place in which it's celebrated. It can be played alone, or collaboratively if you like.
To play, you'll need:
A sheet of paper, the larger the better
Additional paper for taking down your notes (i.e. a notebook)
Writing/drawing implements, in multiple colors if you like
A standard set of 7 polyhedral dice (a d4, d6, d8, two d10s [single + double digit], d12, and d20)
A leisurely amount of time; the map does not need to be completed in one sitting
The game package includes:
Game rules (standard + print-friendly versions)
Example maps - two high-res completed maps created using the game as examples of play, with included notes about actual play outcomes + the resultant worldbuilding!
Lamplighter's Festival was created for Mock Cover Jam 2: Rituals & Folklore. The cover art and title are by Yuri Runnel.
LINKS:
Purchase
In order to download this game you must purchase it at or above the minimum price of $5 USD. You will get access to the following files:
LAMPLIGHTER'S FESTIVAL.pdf
LLF - PRINT FRIENDLY.pdf
3 MB
Exclusive content
Support this game at or above a special price point to receive something exclusive.
Community Copies
For every copy of Lamplighter's Festival sold, I'll add community copies to be claimed free of cost. If the price of the game is an obstacle for you, please feel free to claim a community copy!